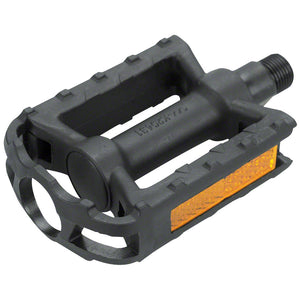 Dimension Junior Pedals - Platform, Plastic, 1/2", Black
Dimension Junior Pedals.
Molded nylon, 1-piece, caged-type pedals
Built-in reflectors, will not accept toe clips
Overall pedal size is 80 x 60mm
Smaller-than-standard 1/2" spindle size
Imported.
Dimension believes in producing quality components that allow riders to customize the fit and personality of their bikes for a more comfortable and enjoyable ride.