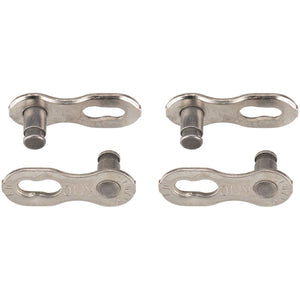 KMC MissingLink CL571R 7.1mm Connector - 7,8-Speed, Reusable, Silver
KMC Missing Link connectors are for use on new chains or to keep in your seat bag for an emergency repairs.  Perfectly Connects KMC Z8.1 chains and SRAM 7 & 8 speed chains.
2 pair
Imported.
The ongoing pursuit of professionalism makes KMC Chain the most distinguished leader in the chain industry! KMC Chain is the celebrated pioneer to unveil the extraordinary X-SuperLight chain in the ever-growing bicycle industry.   KMC Chain has consistently devoted itself to the production of premium bicycle chains for over three decades.