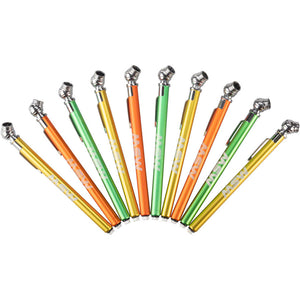 MSW Pencil Style Tire Gauge for Schrader Valves
A convenient tire pressure gauge that measures from 10 to 120 psi.  For use with schrader valves only.  Price is for one gauge.   We'll ship a random color... so suspenseful!
Imported.
Part of the QBP family of brands, MSW Bicycle Accessories provides a variety of quality bicycle accessories to make bicycling more fun, safe, and convenient.