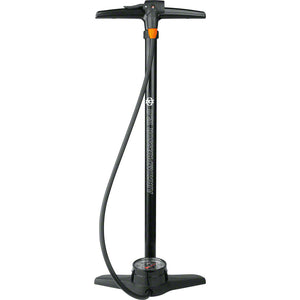 SKS AirKompressor 12.0 Floor Pump
Regular price $63.99 Sale
The SKS AirKompressor 12.0 Floor Pump is a high-performance pump for every occasion.
Features an extra-long steel tube that ensures great volume per stroke
Extra large manometer and multivalve head fits all types of valves
Measurements: 730mm
Ouput max: 12 bar
Imported.
Headquarted in Germany, SKS has been a leading manufacturer of bike accessories for almost 100 years.