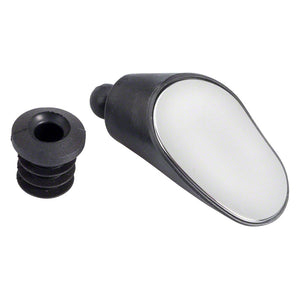 Sprintech Dropbar Bar-End Mirror
Regular price $27.50 Sale
Sprintech Dropbar Mirror is super easy to install and adjustments are fluid, even on the fly.
2-piece ball and socket system
Wide field of view
Stays put
Lightweight
Made in Switzerland.
Inventor Carlo Dondo developed his Sprintech dropbar mirror after having two accidents that could have been avoided had he not turned around to check for traffic behind him.  Today the Sprintech® drop bar mirrors are sold on all five continents.