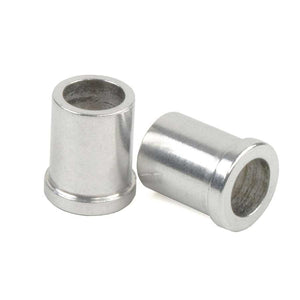 Wheels Manufacturing Aluminum Presta Valve Saver, 11mm, 1 pair
Regular price $5.95 Sale
Stock: 11 left
This is a pair of Schrader valve rim adaptors.  They will allow you to use a  Presta valve inner tube on a rim intended for Schrader valve inner tubes.  
Fills the space between Presta valve and Schrader rim hole
Price is for two adapters
Founded in 1988 in Boulder, Colorado, Wheels Manufacturing is now one of the world's largest suppliers of high-quality bicycle derailleur hangers, small parts, repair parts, and specialty tools.